IN EARLIER TIMES, HANDMADE TOMATO PASTE USED TO BE A COOKING SIGNATURE IN A HOUSE AT THE VILLAGES OF CRETE.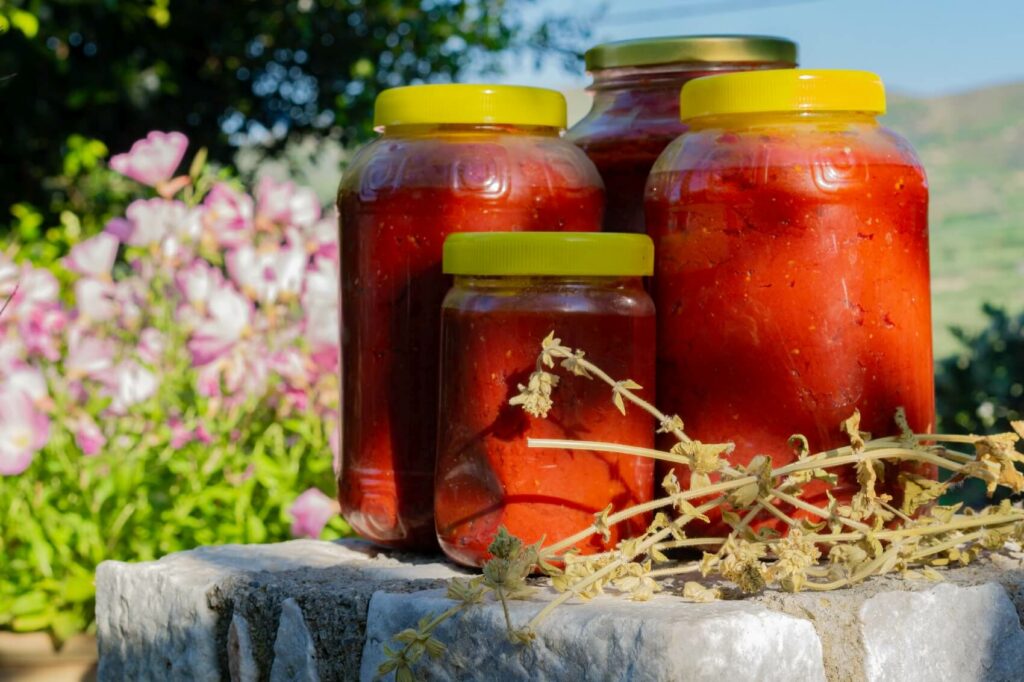 In our days, is not very common for housewives to create their handmade tomato paste, nevertheless, there are still some women who keep the traditions.
Those housewives are usually older women who learned to cook that way, and are not influenced by modern trends in cooking. There are also those who, even if they are younger, they learned the secrets of the homemade tomato paste and successful cooking from their mother and grandmother!
The main characteristics of homemade tomato paste is its intense flavor and smell, the bright red color and the mold resistance through time, as long as it has been correctly saved.